Two murals by street artist Banksy have appeared in central London.
The works, near the Barbican Centre, mark the opening of an exhibition by American artist Jean-Michel Basquiat.
The New York City graffiti artist, turned painter died aged 27 in 1988, of a suspected drug overdose.
On Instagram Banksy described the murals as an "(unofficial) collaboration".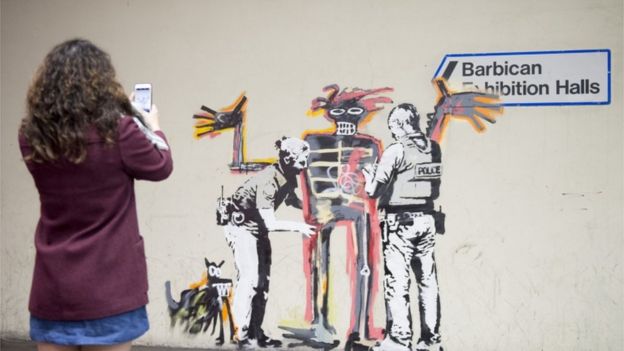 Alongside an image of the first work – a Ferris wheel – Banksy wrote on Instagram: "Major new Basquiat show opens at the Barbican – a place that is normally very keen to clean any graffiti from its walls."
The second mural, which bears a likeness to Basquiat's 1982 work Boy and Dog in a Johnnypump, is captioned: "Portrait of Basquiat being welcomed by the Metropolitan Police – an (unofficial) collaboration with the new Basquiat show."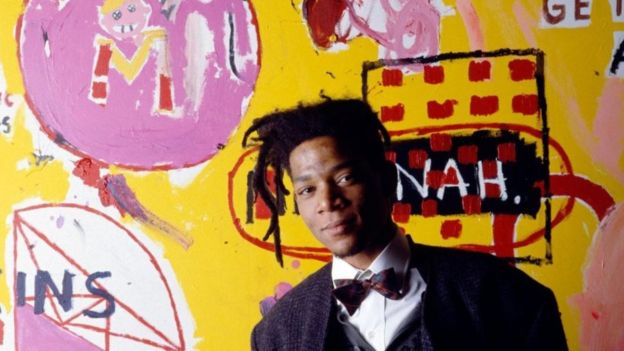 Basquiat: Boom for Real opens at the Barbican Centre on 20 September and is described by the Barbican as the "first large-scale exhibition in the UK of the work of the American artist".
The City of London Corporation said it has not decided what it plans to do with the two works.
"We plan to discuss the pieces with City Corporation colleagues and Barbican residents over the next few weeks," a spokesman for the local authority said.
If you enjoyed this article and would like more news and info on entertainment, art, tech and a whole lot more, click below to subscribe to HUHA Magazine today!